Wydawnictwa: Dawn Of Azazel - The Law Of The Strong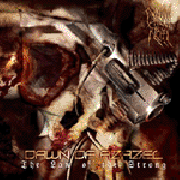 Artysta:
Dawn Of Azazel
Tytuł:
The Law Of The Strong
Numer katalogowy:
ARcd005
Format:
CD
Gatunek:
Death Metal
Kraj:
New Zealand
Data wydania:
Fall 2003
Dostepność:
Zamów tutaj
8 metal classics mixing blistering speed, raw brutality and total fucking darkness that have been refined to perfection over the 6 years of their existence. Coming out of New Zeland, mindfucking collage of Order From Chaos' perfection, blasting pace of Angelcorpse and chaos of Conqueror. All the elements combined to deliver the law of strong where justice is a fist !