Wydawnictwa: Code - mut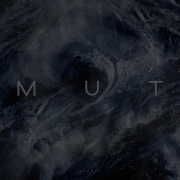 Artysta:
Code
Tytuł:
mut
Numer katalogowy:
set114
Format:
CD + t-shirt + logo patch bundle
Gatunek:
Prog. Post Rock
Kraj:
United Kingdom
Data wydania:
2015
Koszulka, slipcase CD i naszywka z logo zespołu. Oferta limitowana.

Brytyjski  zespół CODE wyda swój najnowszy album zatytułowany"mut" 27 lutego nakładem Agonia Records. Najnowsze płyta to zwrot w dotychczasowym kursie muzycznym; na albumie nie doświadczymy znanego fanom formacji avantagrdowego black metalu. "mut" to w pełni progresywno post-rockowe dzieło, będące wyrazem kreatywnej ambicji CODE.
Jak komentuje sam zespół: "mut to brzmienie nas samych, uwalniających się od definicji narzuconych przez nasze dotychczasowe albumy, ale także od wszelkich innych prób skategoryzowania. Czas podporządkowywania się określonemu nurtowi minął. Stworzyliśmy album który jest czystym przejawem naszej kreatywnej ambicji. Pierwszy raz w historii zespołu nagraliśmy muzykę bez punktów odniesienia. W efekcie udało nam się nagrać nasz najbardziej intymny i emocjonalny krążek".
lista utworów:

1. on blinding larks
2. undertone
3. dialogue
4. affliction
5. contours
6. inland sea
7. cocoon
8. numb, an author
9. the bloom in the blast
Wymiary koszulki są dostępne tutaj.