Wydawnictwa: Decline of the I - Escape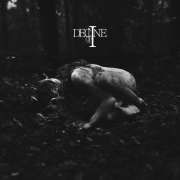 Artysta:
Decline of the I
Tytuł:
Escape
Numer katalogowy:
ARcd184
Format:
CD
Gatunek:
Black Metal
Kraj:
France
Data wydania:
2018
Dostepność:
Zamów tutaj
---
CD.
Na "Escape" znajdzie się sześć nowych utworów, w tym pełna wersja utworu "Je Pense Donc Je Fuis" (która ma przeszło 12 minut). Album będzie miał dwie różne okładki w zależności od wersji wydania (CD/LP). Ich autorem jest David Fitt. 

Zespół zapowiada, że "Escape" będzie ostatnią częścią trylogii zapoczątkowanej przez album "Inhibition" w 2012 i kontynuowanej na "Rebellion" w 2015. Całość czerpie swoje inspiracje z prac francuskiego chirurga i filozofa Henri'ego Laborit'a. Muzycznie, "Escape" ma być kontemplacyjnym, mrocznym i ciężkim albumem, łączącym w całość dwie poprzednie produkcje.

Album został nagrany, zmiksowany i zmasterowany w Blacksun Recording Studio. Za konsolą zasiadł Junior Rodriguez.
Lista utworów:
1. Τhe Fall of the First Pillar
2. Sorcery and the Apeiron
3. Aeonic Alchemy (Act i)
4. Faustian Ethos
5. The Old Tree and the Wise Man
6. The Alchemists of the Radiant Sepulchre (Act ii)
7. Decline of the West (O  Ιερεας και ο Ταφος)
8. Vita Nuova