Wydawnictwa: Vorkreist - Sigil Christ Whore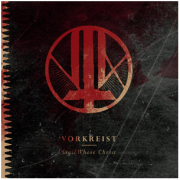 Artysta:
Vorkreist
Tytuł:
Sigil Christ Whore
Numer katalogowy:
ARcd099
Format:
Ltd digipack CD
Gatunek:
Black/Death Metal
Kraj:
France
Data wydania:
2012
Dostepność:
Zamów tutaj
Nowy album VORKREIST! 9 nowy, bardzo dobrych utworów z potężnym brzmieniem, śiwtnymi riffami i unikalną atmosferą.
Album nagrany w Drudenhause Studios (Alcest, Les Discrets). W składzie muzycy Hell Militia, ex-Antaes, ex-Secrets Of The Moon, Merrimack, etc.
Limitowany do 1. tłoczenia digipack CD. Digipack-unikat. Poza bezkonckurencyjną oprawą graficzną autorstwa Abrakadabra Stusios, digipack jest wykonany z użyciem 6 kolorów, co daje unikalny efekt wizualny. Dodatkowo zawiera rozkładany plakat wydrukowany na na grubej kredzie.
Sample:
http://soundcloud.com/agoniarecords/vorkreist-maledicte
http://soundcloud.com/agoniarecords/vorkreist-dominus-illuminatio