Wydawnictwa: Aborym - Shifting.negative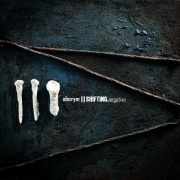 Artysta:
Aborym
Tytuł:
Shifting.negative
Numer katalogowy:
ARcd159
Format:
Limited BOX CD
Gatunek:
Industrial/Electronic Metal
Kraj:
Italy
Data wydania:
2017
Dostepność:
Zamów tutaj
Limitowany do 500 numerowanych egzemplarzy CD BOX, zawierający: wydanie albumu w pudełku z dwoma bonusowymi utworami, naszywkę i kolekcjonerską podstawkę pod pokal/kieliszek.
Nowy album został zmiksowany i zmasterowany przez wielokrotnego zdobywcę nagrody Grammy, Marc'a Urselli w Eastside Sound Studios (Lou Reed, John Zorn, Mike Patton) w Nowym Jorku.

"Shifting.negative" jest następcą "Dirty" z 2013. Od tego czasu wydania poprzedniego albumu zmianie uległ skład formacji, którą obecnie stanowią założyciel Fabban, multiinstrumentalista Dan V, gitarzysta Davide Tiso (Ephel Duath, Gospel Of The Witches), klawiszowiec Stefano Angiulli oraz basista/gitarzysta RG Narchost.

W pracę nad albumem zaangażowało się również gościnnie wielu muzyków, w tym Sin Quirin z Ministry oraz  Guido Elmi(ceniony manager i producent Vasco Rossi). Ten ostatni zajął się postprodukcją krążka.

Okładkę albumu zdobi grafika autorstwa David'a Cragne (Asymetric Entity). Realizatorami nagrań "Shifting.negative" są Emiliano Natali (Fear No One Studios), Teo Pizzolante (Braingasm Lab) oraz Luciano Lamanna (Subsound Studios). 

Gościnnie na albumie wystąpili również: Ricktor (The Electric Hellfire Club), Pier Marzano (Koza Noztra), perkusista Andrea Mazzucca, wokalista Victor Love (Dope Stars Inc., Victor Love), Cain Cressall (The Amenta) orazNicola Favaretto N-ikonoclast. A także: Greg Watkins (Static of Masses, Order Sixty Six), Luciano Lamanna na modularnych syntezatorach, Kelly Bogues (Zogthorgven) dostarczający dodatkowe dźwięki ambientowe, Joel Gilardini (The Land Of The Snow, Mulo Muto, Black Machineries) odpowiedzialny za dodatkowe gitary, elektronike oraz (D)ronin,Ben Hall (Silent Eretic) i Tor Helge Skei (Manes), który gościnie dograł elektronike w stylu ambient. Na albumie wystąpią również pochodzący z Tokio artysta Youko Heidy (dźwięki eksperymentalne i FX) oraz Leja Siv Harju, która napisała tekst do utworu "Going new places".
Lista utworów:
1. Unpleasantness
2. Precarious
3. Decadence in a nutshell
4. 10050 cielo drive
5. Slipping throught the cracks
6. You can't handle the truth
7. For a better past
8. Tragedies for sales
9. Going new places
10. Big h
11. Sukeban*
12. Trauma*
*Bonusowe utwory