Wydawnictwa: Code - Augur Nox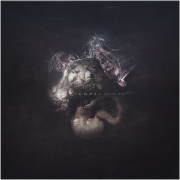 Artysta:
Code
Tytuł:
Augur Nox
Numer katalogowy:
ARlp113_b2
Format:
12" DLP (transparent/green)
Gatunek:
Black Metal
Kraj:
U.K.
Data wydania:
2013
Dostepność:
Zamów tutaj
Oto CODE w nowym wydaniu. Od czasu nominowanego do nagrody Spellmana "Resplendent Grotesque" z 2009 roku, zmianie uległ skład formacji, który prezentuje się teraz następująco:  Wacian - wokale, Aotr i Andras - gitary, Syhr - bas oraz LORDt - perkusja. Nowy materiał to nie tylko zmiany personalne, ale również więcej eksperymentów w brzmieniu i muzyce Brytyjczyków. Muzyka jest teraz wielowymiarowa. Niezwykle barwnym i spajającym ogniwem nowego CODE, stały się wokale. Duże możliwości wokalne Wacian'a przeniosły "Augur Nox" z black metalowej produkcji, w wielowątkowy i nietuzinkowy materiał w którym przeplatają się rock, avant-garda oraz najsilniej odczuwany na całym albumie, progresywny akcent. Współtowarzyszą mu zadziorne, wyrafinowane riffy  Aotr'a i porywające solówki Andras'a, dopracowane sekcje rytmiczne  Syhr'a i LORDt'a.
"Augur Nox" to wyprawa w nowy, niezwykły, tajemniczy klimat CODE.
Limitowany do 100 sztuk przeźroczysty winyl z ciemno-zielonym kolorem w środku. Okładka gatefold do tego 16. stronicowa książeczka i plakat formatu A2 + darmowy album w postaci cyfrowej!

Youtube trailer: http://youtu.be/Wu8PIyrcriQ
Premierowy Utwór: http://www.youtube.com/watch?v=MfLfg94OCE0