Wydawnictwa: Infernal War - Axiom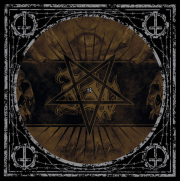 Artysta:
Infernal War
Tytuł:
Axiom
Numer katalogowy:
ARlp125_pd
Format:
12" die-cut picture LP + booklet
Gatunek:
Black/Death Metal
Kraj:
Poland
Data wydania:
2015
Limitowany do 300 ręcznie numerowanych egzemplarzy pikczer dysk w okładce z wycięciem z 16. stronicową 12" książeczką. Dodatkowo kod do pobrania albumu w wersji cyfrowej.

INFERNAL WAR powraca z długo oczekiwanym 3. studyjnym albumem!
"Axiom" to 11 nowych utworów, o łącznym czasie około 42 minut. Płyta została nagrana, zmiksowana i zmasterowana przez M. (Mgła/Kriegsmaschine) w No Solace Studio. Projekt okładki przygotowało studio Mentalporn.

Tak o nowym albumie wypowiada się zespół: "Axiom zawiera esencję tego czym jest Infernal War nie będąc przy tym kalką naszych poprzednich płyt. Na pewno jest to materiał bardziej dojrzały, zróżnicowany niż nasze wcześniejsze dokonania, ale jednocześnie cholernie bezkompromisowy. Na pewno jest to też nasz najbardziej ponury materiał, zarówno pod względem muzycznym jak i tekstowym. Axiom jest naszym szczytowym osiągnięciem. Nie mamy co do tego wątpliwości".
Skład:
Herr Warcrimer - vocals
Zyklon - guitars
Triumphator - guitars
Godcrusher - bass
Stormblast - drums
Lista utworów:
I. Coronation
II. Militant Hate Church
III. Into Dead Soil
IV. Paradygmat
V. Nihil Prayer
VI. The Parallel Darkness
VII. Transfigure
VIII. Eater Of Hope
IX. Camp 22
X. No Forgiveness
XI. Axiom