Wydawnictwa: Abazagorath - Enshrined Blasphemer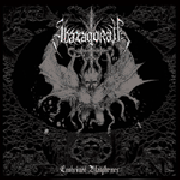 Artysta:
Abazagorath
Tytuł:
Enshrined Blasphemer
Numer katalogowy:
ARmcd001
Format:
jewelcase CD
Gatunek:
Black Metal
Kraj:
U.S.A.
Data wydania:
Winter 2004
Raw Satanic Black Metal from this Ancient US Horde. 5 Blasphemous and Destructive Hymns recorded in 2001 have finally been Unleashed to Decimate humanity!! Handnumbered and limited to 500 copies.