Wydawnictwa: Absu - The Sun of Tiphareth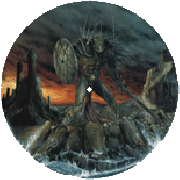 Artysta:
Absu
Tytuł:
The Sun of Tiphareth
Numer katalogowy:
ARplp011
Format:
12" picture LP
Gatunek:
Black Metal
Kraj:
U.S.A.
Data wydania:
2008
Limitowana educja do 500 sztuk. Wydanie na wyłącznej licencji Osmose Productions.
Swoją rezerwacje można składać juz teraz.
Płatność musi zostać otrzymana w ciągu 7. dni licząc od daty złożenia zamówienia. Termin wydania: 28.07.2008. Wszystkie rezerwacje będą wysyłane począwszy od tej daty.
Dostępne ostatnie sztuki!