Wydawnictwa: The Moth Gatherer - A Bright Celestial Light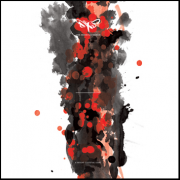 Artysta:
The Moth Gatherer
Tytuł:
A Bright Celestial Light
Numer katalogowy:
ARlp104_B
Format:
12"LP (clear)
Gatunek:
Progressive / Experimental
Kraj:
Sweden
Data wydania:
2013
Limitowany do 30 ręcznie numerowanych egzemplarzy transparentny winyl.
Debiutancki album szwedzkiego eksperymentalnego/progresywny zespółu THE MOTH GATHERER.
Na albumie znajdzie się w sumie 5 oryginalnych kompozycji, o łącznym czasie 44 minut. "A Bright Celestial Light" został zmiksowany i zmasterowany przez Karl'a Daniel'a Lidena znanego ze współpracy z zespołem Terra Tenebrosa, oraz z pracy nad nominowanym do szwedzkiej nagrody Grammy albumem zespołu Switchblade. Gościnnie na płycie wystąpił Member 001 z The Konsortium.
THE MOTH GATHERER łączy w swej twórczości muzykę eksperymentalną i progresywną. Muzykę trudną do jednoznacznego skategoryzowania, ponieważ wymyka się ona wszelkim definicjom. Żaden z gatunków nie przeważa nad drugim, a debiutancki album zawiera długie kompozycje wypełnione melodią i częstymi zmianami tempa.

"Chcieliśmy aby nasza muzyka była pełna emocji"  - komentuje Alex, współzałożyciel zespołu. "Wiele utworów jest o śmierci, tęsknocie za ludźmi których kochaliśmy a którzy już odeszli, a także o utracie wiary w ludzkość. Chcemy aby to co nagraliśmy było pełne energii, dodawało siły. Mam nadzieję że ludzie słuchając naszej płyty oddadzą się marzeniom."
THE MOTH GATHERER jest polecany dla fanów takich formacji jak Neurosis, Breach, Isis, Pelican czy Cult Of Luna.
Premierowy utwór z debiutanckiego albumu: https://soundcloud.com/agoniarecords/the-moth-gatherer-premiere
WYSYŁKA OD:27-MAJ-2013

Nadchodzące wydania
Najbliższe koncerty
ORIGIN
29.01.2020
Monterrey @ Nandas Barrios, MEX

VISCERAL DISGORGE
30.01.2020
Brooklyn, NY @ The Kingsland

ORIGIN
30.01.2020
Guadalajara @ Anexo Independencia, MEX

VISCERAL DISGORGE
31.01.2020
Manchester, NH @ Jewel

ORIGIN
31.01.2020
Aguascalientes @ Rocksi, MEX

VISCERAL DISGORGE
01.02.2020
Montreal, QC @ Foufunes Électriques

FORGOTTEN TOMB
01.02.2020
Padova @ Grind House Club, IT

ORIGIN
01.02.2020
Leon @ Maybach Concert Hall, MEX

VISCERAL DISGORGE
02.02.2020
Toronto, ON @ The Rockpile

ORIGIN
02.02.2020
Mexico City @ Foro Indie Rocks, MEX


---