Wydawnictwa: Impiety - Worshippers of the Sevennth Tyrany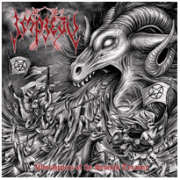 Artysta:
Impiety
Tytuł:
Worshippers of the Sevennth Tyrany
Numer katalogowy:
ARlp075_B1
Format:
12"LP (coloured vinyl)
Gatunek:
Black Metal
Kraj:
Singapore
Data wydania:
2011
Dostepność:
Zamów tutaj
Najnowszy album Impiety. Nieco wolniejszy niz poprzednie z bardziej walcowatymi aranżacjami, chociaż niepozbawione tak charakterystycznej dla tego zespołu agresji i pewności siebie. Album nagrano we włoskim Music City Studio. To pierwsze wydawnictwo zespoły w nowym składzie. Gościnnie pojawił się na gitarze solowej Fabio Sperandio (Ophiolatry).

Limitowany do 150 sztuk ciemno-czerwony winyl z dużym plakatem formatu A2.

Nadchodzące wydania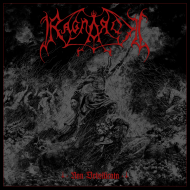 Najbliższe koncerty
HOUR OF PENANCE
10.12.2019
Leeds @ Temple Of Boom, UK

DEMONICAL
11.12.2019
Sao Paolo (SP) @ Espaço Som, BRA

HOUR OF PENANCE
11.12.2019
Nottingham @ The Angel Microbrewery, UK

PESTILENCE
11.12.2019
Tokyo @ Asakusa Deathfest, JP

DEMONICAL
12.12.2019
Palmas (TO) @ Tendencies Bar, BRA

HOUR OF PENANCE
12.12.2019
London @ Nambucca, UK

PESTILENCE
13.12.2019
Moscow @ Monaclub, RUS

DEMONICAL
13.12.2019
Londrina (PR) @ Cativeiro Bar, BRA

HOUR OF PENANCE
13.12.2019
Brighton @ The Green Door Store, UK

HOUR OF PENANCE
14.12.2019
Eindhoven Metal Meeting, NL


---