Releases: Temple of Baal - Verses of Fire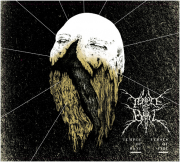 Artist:
Temple of Baal
Title:
Verses of Fire
Catalog number:
ARcd119
Format:
digipack CD
Genre:
Black Metal
Origin:
France
Release date:
2013
Availability:
Order here
Highly anticipated new album. Temple of Baal returns with new, epic album, including 10 brand new compositions. Exclusive digipack CD with booklet.
Premiere track streaming: http://www.youtube.com/watch?v=GH5yedt6otg
Save 25% on your purchase of any previously released by Agonia Records Temple Of Baal article, with a promo code: temple_of_baal. The offer lasts only until October 29th!