Releases: Mock - Mock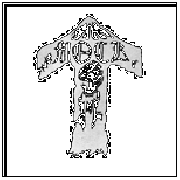 Artist:
Mock
Title:
Mock
Catalog number:
ARcd050
Format:
Limited CD
Genre:
Black / Viking Metal
Origin:
Norway
Release date:
10.10.2007
Mock is the first ever band of Dolk of Kampfar, which name was changed later to Kampfar, as it is now. This album compile 2 only official Mock's releases from the early 90's: mini album Vinterlandet and all tracks from split album with Tumulus. The CD is limited to 1000 copies and comes with a new artwork and linear notes.