Releases: Stench - In Putrescence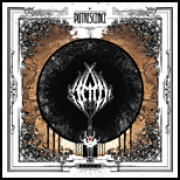 Artist:
Stench
Title:
In Putrescence
Catalog number:
ARcd075
Format:
CD
Genre:
Death Metal
Origin:
Sweden
Release date:
2010
Availability:
Order here
On the 1st of November 2010 a new STENCH emerges out of the Blackness. In Putrescence – a new album of Death's music and imagery – from the Death Metal trio of STENCH (members of Tribulation). Recorded by Olof Wikstrand @ Hvergelmer Studios and Mied by Tore Stjerna @ Necromorbus Studios. With the extensive and horrid hand-made artwork by Necromantic Art.

Debut album of a unique band. The audial and visual essence matches each other in order to express death itself. The sound and the vision of Death is so present here... Be welcomed to the unique experience!