Releases: Urgehal - The Eternal Eclipse...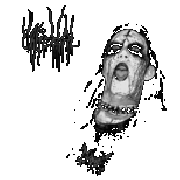 Artist:
Urgehal
Title:
The Eternal Eclipse...
Catalog number:
ARcd046
Format:
CD
Genre:
Black Metal
Origin:
Norway
Release date:
12th February 2007
Availability:
Order here
15th anniversary album. Features 3 unreleased tracks from 'Goatcraft Torment' session, both tracks from 'Demonrape' 7''EP, a cover of VON, one brand new track recorded in February 2007 and re-recorded at the same time track from the debut album 'The Eternal Eclipse' + unreleased rehearsal track from 1995. The CD comes with tight, 16 pages booklet with lots of pictures, linear notes, lyrics, etc.