Releases: Forgotten Tomb - Songs to Leave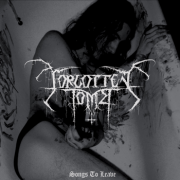 Artist:
Forgotten Tomb
Title:
Songs to Leave
Catalog number:
ARcd190
Format:
CD
Genre:
Suicidal Black Metal
Origin:
Italy
Release date:
2018 re-release
Availability:
Order here
Re-release of band's classic album in a jewelcase. Comes with a tight booklet with linear notes, rare pictures. Re-mastered.
Tracklist:
1. Entombed by Winter
2. Solitude Ways
3. Steal My Corpse
4. No Way Out
5. Disheartenment