Releases: Hypothermia - Svartkonst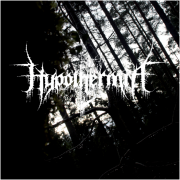 Artist:
Hypothermia
Title:
Svartkonst
Catalog number:
ARlp124_pd
Format:
12" gatefold picture LP
Genre:
Black Metal / Occult Music
Origin:
Sweden
Release date:
2015
Availability:
Order here
Limited to 200 hand-numbered copies picture disc vinyl in heavy gatefold sleeves with a heavy printed inner jacket + full color both sides printed A2 poster + digital download.
Swedish occult rock/black metal outfit
HYPOTHERMIA
, featuring ex-members of
Lifelover
and members of
Kall
is returning with a new, long awaited full-lenght album titled "Svartkonst" and it will be released on May 15th worldwide via Agonia Records.
"
Svartkonst
" has been recorded with the intention of giving more depth to the music, and allowing the listener to engage with the album's escalating atmosphere on a more personal level.
The offering has been divided over five compositions and features a guest appearance of the violinist E.B.
Tracklist:
01 - Invokation
02 - Svartkonst
03 - Efterglöd
04 - Regnvals
05 - Vy