Releases: Absu - The Sun of Tiphareth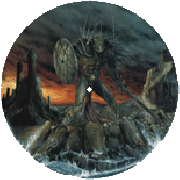 Artist:
Absu
Title:
The Sun of Tiphareth
Catalog number:
ARplp011
Format:
12" picture LP
Genre:
Black Metal
Origin:
U.S.A.
Release date:
2008
This is limited edition of 500 copies only. Comes with extended artwork and a large sticker including all relevant information about the album. Release under exclusive licence from Osmose Productions.
You can pre-order your copy now.
Payment must be received during 7 days since you placed your order. Release date: 28.07.2008. All pre-orders will be sent starting from this date.
Act fast because it's selling fast!
Last copies available!