Releases: Forgotten Tomb - Under Saturn Retrograde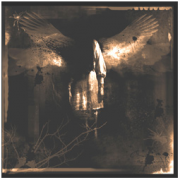 Artist:
Forgotten Tomb
Title:
Under Saturn Retrograde
Catalog number:
ARlp077_B1
Format:
12"LP (orange)
Genre:
Depressive Rock/Black Metal
Origin:
Italy
Release date:
2011
Availability:
Order here
Highly anticipated new studio album of Forgotten Tomb. You have to check this masterpiece, bow down and praise the masters of Depressive Black/Rock!

Limited to 150 copies orange vinyl. Comes w/ printed inner jacket and A3 full colour poster.