Releases: Enthroned - Obsidium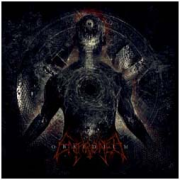 Artist:
Enthroned
Title:
Obsidium
Catalog number:
ARlp098b
Format:
12"LP (red)
Genre:
Black Metal
Origin:
Belgium
Release date:
2012
Availability:
Order here
New studio album of ENTHRONED.
After succesfull Pentagrammaton album released on Regain Records they are back with their new, 9th studio album.
9 tracks and 40 minutes of music. Limited to 100 copies heavy red vinyl.