Releases: Necroblaspheme - Destination : nulle part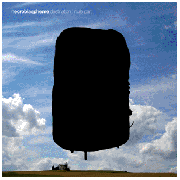 Artist:
Necroblaspheme
Title:
Destination : nulle part
Catalog number:
ARcd061
Format:
Deluxe digipack CD
Genre:
Death Metal
Origin:
France
Release date:
2008
Availability:
Order here
2nd album of the refresing, fucking heavy and fucking brutal Death Metal band. It's going to be a real blast for your ears! Features ex-members of Antaeus and guest appaearance of MkM (Antaeus, Aosoth) on vocals.