Releases: Nattas - At Ease With The Beast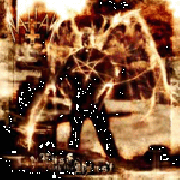 Artist:
Nattas
Title:
At Ease With The Beast
Catalog number:
ARcd024
Format:
CD
Genre:
Black Thrash Metal
Origin:
Sweden
Release date:
Winter 2005
Availability:
Order here
Old Schooled Black Metal with Thrash inlfuences in the vein of Death SS, Black Sabbat or Venom. Old Swedish band from 1986 and their debut album recorded in 2004. Includes bonus video clip.