Releases: Lik - Må Ljuset Aldrig Nå Oss Mer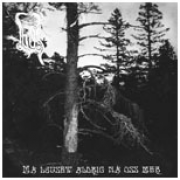 Artist:
Lik
Title:
Må Ljuset Aldrig Nå Oss Mer
Catalog number:
ARcd054
Format:
CD
Genre:
Black / Folk Metal
Origin:
Sweden
Release date:
2007
Må Ljuset Aldrig Nå Oss Mer is Lik's debut album originally released in 2003 by W.T.C Productions from Germany in a limited edition of 1.000 copies. The album was sold out immediately and had been unavailable for fans for almost 5 years now. After so long time it is re-issued with original artwork, original track order, without re-masterring and other improvements. The album is the same as it originally was and it brings back the atmosphere and feelings back from 2003, the distant Northern Europe, when the Lik's journey has begun.