Releases: Malfeitor - Incubus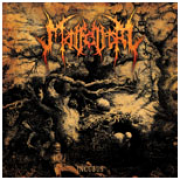 Artist:
Malfeitor
Title:
Incubus
Catalog number:
ARcd066
Format:
CD
Genre:
Black Metal
Origin:
Italy
Release date:
2009
Availability:
Order here
2nd album. Eye Poppin' mindcrishing journey through the Qliphotic subterranean worlds. Features M. Fabban of Aborym.

Malfeitor combines crushingly fresh sounding black metal with the spirit of the ancient masters. Totally devastating and pure to the core. Bard G. Eithun "Faust" (ex Emperor, Blood Tsunami...)

Available!