Releases: Aborym - Dirty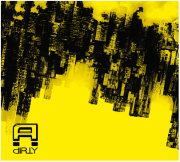 Artist:
Aborym
Title:
Dirty
Catalog number:
ARcd115
Format:
CD
Genre:
Industrial Extreme Metal
Origin:
Italy
Release date:
2013
Availability:
Order here
Single jewelcase CD edition.
ABORYM - the industrial/electronic forefathers of extreme metal - have returned with a brand new, 6th in career album entitled "Dirty".
Album teaser: http://vimeo.com/63145897;
Premiere track: http://youtu.be/8f57gssYUK0;
Today's line up consists of Italians Fabban on vocals, bass and Synths and Paolo Pieri (Hour Of Penance) on guitars, keyboards and programming, together with Norway's Bard "Faust" Eithun (Blood Tsunami, Mongo Ninja, ex-Emperor) on drums.
Track list:
1. Irreversible Crisis;
2. Across the Universe;
3. Dirty;
4. Bleedthrough;
5. Raped by Daddy;
6. I don't Know;
7. The Factory of Death;
8. Helter Skelter Youth;
9. Face the Reptile;
10. The Day the Sun Stopped Shining;