Releases: In Aeternum - The Dawn Of A New Aeon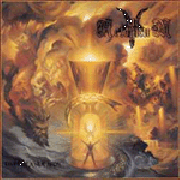 Artist:
In Aeternum
Title:
The Dawn Of A New Aeon
Catalog number:
ARcd026
Format:
CD
Genre:
Death / Black Metal
Origin:
Sweden
Release date:
Spring 2005
Availability:
Order here
Brand new album of the old schooled Black / Death Metal from Sweden! Cover artwork by Joe Petagno (Motorhead, Angelcorpse...), recorded at Abyss Studio with Tommy Targtren behind the desk and with guest guitar solos by Mike Wead of King Diamond / Mercyful Fate. A must for Real Death Bangers!