Enthroned
Belgium's most renowned black metal act formed back in 1993. High recognition and credibility on the metal scene, wealth of past and upcoming live appearances, countless headliner shows and a legacy of ten full-length albums.

The band signed a new record deal with Agonia Records in 2012 and since unleashed two excellent recordings: "Obsidium" in 2012 and "Sovereigns" in 2014.

"Enthroned are just reaching their creative peak now, ten albums and twenty years into their career (...) the same way Behemoth have evolved into a mammoth beast of their own from their black metal beginnings, so have Enthroned" (Metal Sucks).
Enthroned are:

Nornagest - lead vocals & lead guitars
Phorgath - bass
Neraath - lead guitars
Menthor - drums
ZarZax - rhythm guitar

Upcoming releases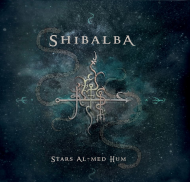 Upcoming shows
OCTOBER TIDE
17/Nov/2018
Bucharest @ Metal Gates Festival, ROM

VISCERAL DISGORGE
17/Nov/2018
Reading, PA @ Reverb, US

THAW
17/Nov/2018
Tyrant Fest, FR

THAW
18/Nov/2018
Bristol @ The Old England, UK

THAW
19/Nov/2018
Hull @ Gorilla Studios, UK

THAW
20/Nov/2018
London @ The Black Heart, UK

THAW
22/Nov/2018
Brussels @ Magasin 4, BEL

TEMPLE OF BAAL
22/Nov/2018
Montreal QC @ Messe Des Morts, CAN

RAGNAROK
22/Nov/2018
Montreal QC @ Messe Des Morts, CAN

DEMONICAL
23/Nov/2018
Bologna @ Alchemica, IT


---