Upcoming releases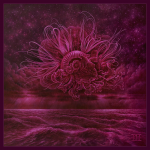 In Mourning - Garden of Storms
---
Available formats / pre-order:
Sweden's melodic, progressive death/doom metal masters IN MOURNING, will release a new studio album titled "Garden Of Storms" on October 4th worldwide via Agonia Records. Shortly following the album's release, the band will embark on a European tour with Omnium Gatherum.
Hailed by many as the heir to Opeth's melodeath throne, IN MOURNING was formed in the Swedish woods in the year 2000. Since then, the band has evolved, striving to refine its sound to what it is today. Musically, the group blends a broad spectrum of influences into a foundation of melodic death metal. Thrusting from doomy metal-riffs, blasting drumbeats and deep growling vocals, to calm breezes of clean flowing melodies and harmonies.

IN MOURNING's last album, "Afterglow", was released to critical acclaim in 2016. In 2018, the band's line-up went through a change; drummer Daniel Liljekvist (ex-Katatonia) was replaced by Joakim Strandberg Nilsson (Faithful Darkness, Nonexist) and bassist Sebastian Svalland (Letters From The Colony) filled in for Pierre Stam (ex-October Tide). Together with founding member, guitarist and vocalist Tobias Netzell, as well as guitarists Björn Pettersson and Tim Nedergård, they recorded "Garden Of Storms" between March and May 2019 at two different, Swedish studios - Black Lounge (drums & bass) and Beckasinen (guitars, vocals and keyboards). Jonas Kjellgren took care of mixing and mastering.

"Garden Of Storms" features seven new tracks replete with artwork from Kristian Wåhlin (Bathory, At The Gates, King Diamond).
Tracklist:
01. Black Storm
02. Yields of Sand
03. Hierophant
04. Magenta Ritual
05. Huntress Moon
06. Tribunal of Suns
07. The Lost Outpost

Upcoming releases
Upcoming shows
PESTILENCE
24/Oct/2019
Bogota @ Ozzy Bar, COL

PESTILENCE
25/Oct/2019
Cali @ Noise House, COL

VARATHRON
25/Oct/2019
Karków @ Ze Pe Te, PL

PESTILENCE
26/Oct/2019
Lima @ C.C. Festiva, PER

VARATHRON
26/Oct/2019
Warszawa @ Hydrozagadka, PL

PESTILENCE
27/Oct/2019
Santiago @ Rock & Guitarras, CHL

VARATHRON
27/Oct/2019
Prague @ Underdogs Ballroom, CZ

PESTILENCE
30/Oct/2019
Puerto Montt @ Koovy Club, CHL

OCTOBER TIDE
31/Oct/2019
Copenhagen @ Stengade, DK

OCTOBER TIDE
01/Nov/2019
Flensburg @ Roxy, DE


---