Releases: Infernö - Metal Commando Attack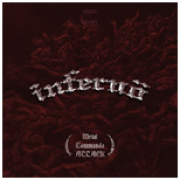 Artist:
Infernö
Title:
Metal Commando Attack
Catalog number:
ARlp043
Format:
12
Genre:
Thrash Metal
Origin:
Norway
Release date:
2009
They are returning back with a new vinyl release featuring new, rare, live and unreleased tracks gathered on a double black 12 inch collector wax! Strictly limited to 500 copies worldwide. Features members of Aura Noir, Virus, Cavaer Inc, Satyricon, Dodheimsgard and Ved Buens Ende.
Shipping date: 15.04.09. It's delayed due to artwork problems.