Releases: Aborym - Dirty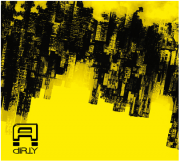 Artist:
Aborym
Title:
Dirty
Catalog number:
ARlp108
Format:
12" gatefold DLP (black)
Genre:
Industrial Extreme Metal
Origin:
Italy
Release date:
2013
Availability:
Order here
Limited to 100 copies double black vinyl. Gatefold cover + insert with lyrics.

ABORYM - the industrial/electronic forefathers of extreme metal - have returned with a brand new, 6th in career, double album entitled "Dirty".
The first LP will feature completely new material, and the second LP will include two completely re-arranged  and re-recorded tracks from previous albums, covers of tracks by Iron Maiden, Pink Floyd and Nine Inch Nails, as well as a previously unreleased track written by Alberto Penzin (CO2, ex-Schizo) and performed by both established musicians as well as several fans and spliced together from all the different sources.
Album teaser: http://vimeo.com/63145897; Premiere track: http://youtu.be/8f57gssYUK0;
Today's line up consists of Italians Fabban on vocals, bass and Synths and Paolo Pieri (Hour Of Penance) on guitars, keyboards and programming, together with Norway's Bard "Faust" Eithun (Blood Tsunami, Mongo Ninja, ex-Emperor) on drums.
Track list: LP 1. 1. Irreversible Crisis; 2. Across the Universe; 3. Dirty; 4. Bleedthrough; 5. Raped by Daddy; 6. I don't Know; 7. The Factory of Death; 8. Helter Skelter Youth; 9. Face the Reptile; 10. The Day the Sun Stopped Shining; LP 2. 1. Fire Walk With Us (new version originally released on "Fire Walk With Us"); 2. Roma Divina Urbs  (new version originally released on "Kali Yuga Bizarre"); 3. Hallowed Be Thy Name (Iron Maiden Cover); 4. Comfortably Numb (Pink Floyd Cover); 5. Hurt (Nine Inch Nails Cover); 6. Need for limited loss (new track);