Releases: Spearhead - Theomachia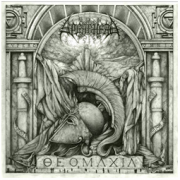 Artist:
Spearhead
Title:
Theomachia
Catalog number:
ARlp079d
Format:
12"LP (transparent vinyl)
Genre:
Death/Black Metal
Origin:
U.K.
Release date:
2011
Availability:
Order here
Spearhead delivers new, fantastic militant Death/Black Metal performed with power, skills and solid songwritting. This will shortly become a remarkable album for extreme metal. Highly recomended!

Limited to 100 copies transparent vinyl with printed inner jacket and huge A2 full colour poster.